What are DiaGlo?
DiaGlo Light-Up Diabolo Sticks are a custom creation made by professional diabolo juggler Chris Garcia (Draco the Juggler). They currently come in different colors and are designed to be lightweight and durable enough to play well with stick release tricks. DiaGlo can be ordered and shipped internationally. Get your set today!
DiaGlo in Action
Check out DiaGlo LED Sticks in action!
Two Weight Options
DiaGlo LED Diabolo Sticks comes in two different weight options to fit any diaboloist's play style.
Diaglo Standard (V1)
50 grams, 30 centimeters
$50 USD Single Color
$65 USD Color Changing

Diaglo Lightweight (V2 & V3)
35 grams, 30 centimeters
$50 USD Single Color
$65 USD Color Changing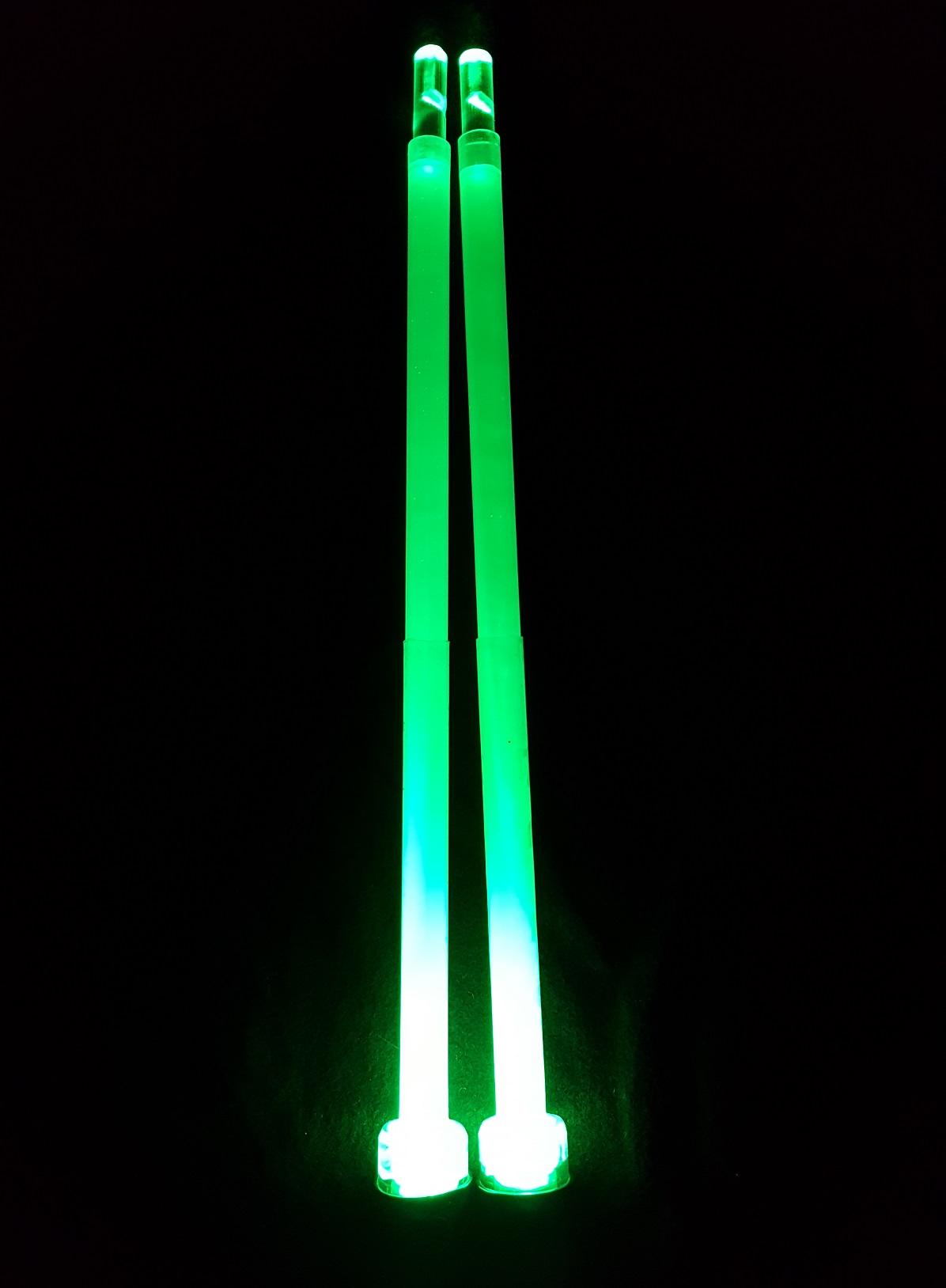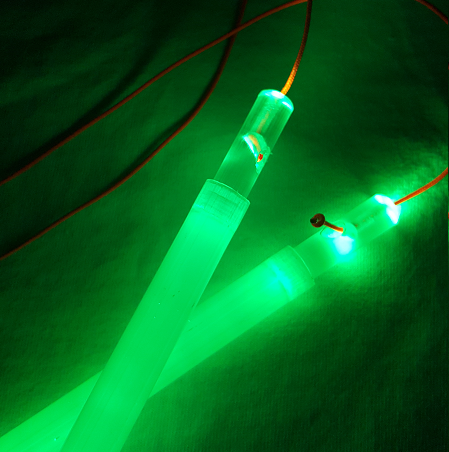 Easy String Replacement
The string threads through the top end of the stick and angles out to the side. Save string by not having to thread it through the whole stick each time you re-string! Version 3 threads inside the stick.
Durable Materials
Each stick is made of durable Polycarbonate plastic, the kind of plastic used for making bullet-proof windows. This material allows for a hollow body to make them extra lightweight and bright, perfect for stick swinging tricks!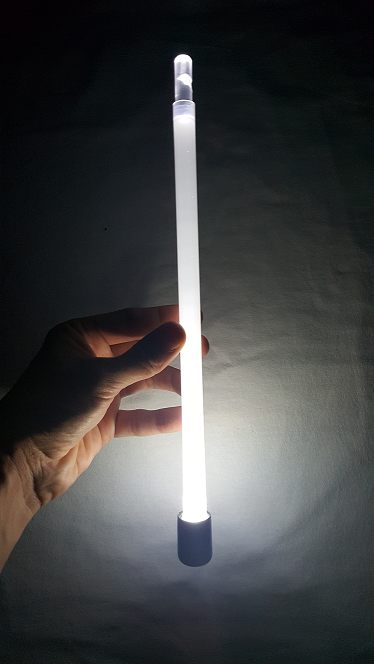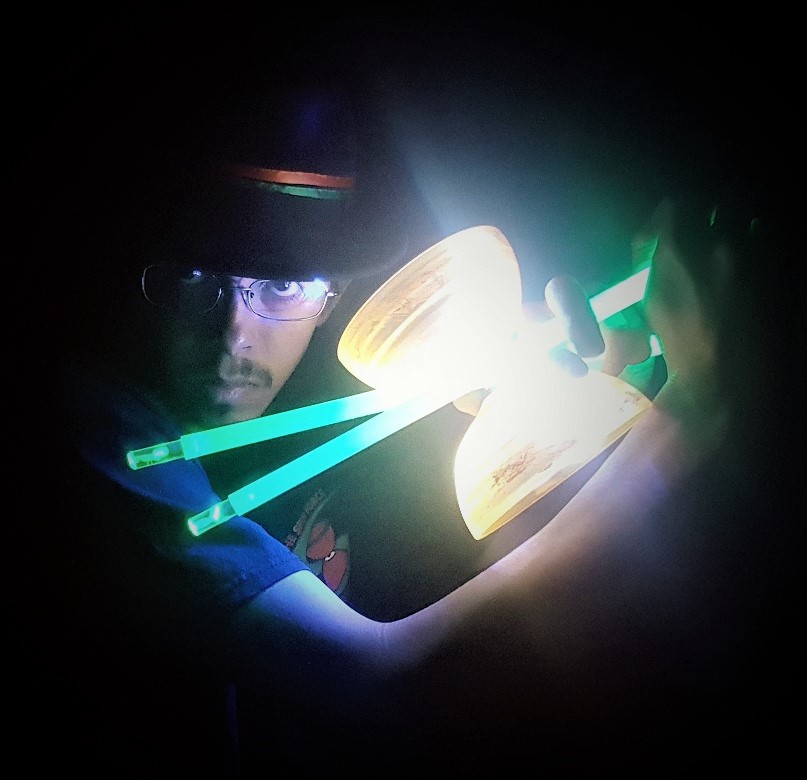 Creating the Ultimate LED Stick
These sticks were created by a professional diaboloist with the goal of having them be comfortable, durable, fully illuminating, light, minimal bending, and allow easy string replacing. One set was used in over 50 of his shows, still holding strong afterwards. The single color LEDs lasted for 20 shows of 15 mins before dimming. That's a total of 5 hours performance time on the batteries!
Color Changing Light Kit
DiaGlo was designed to fit Light Up and Juggle's light kits. Use their All Light kit to easily change between several colors and preprogrammed patterns with the press of a button!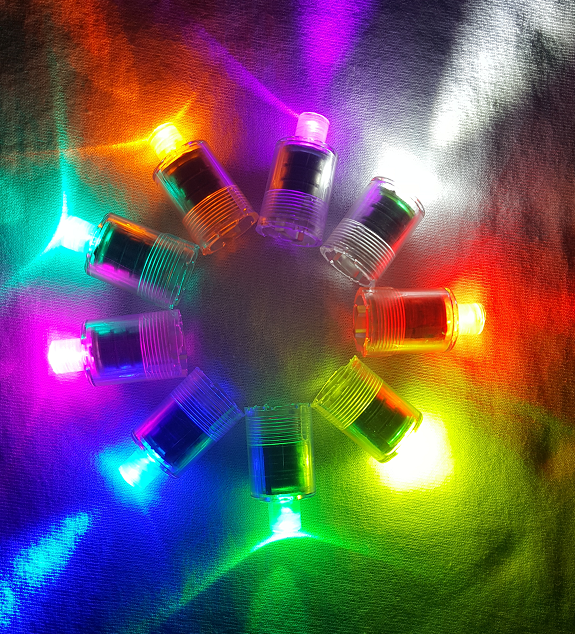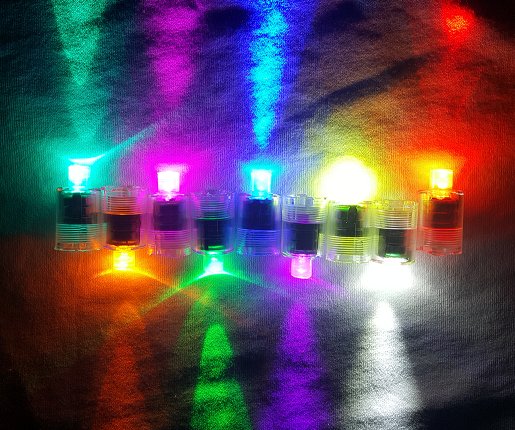 Ultra Bright Single Colors
For a brighter stick use the ultra bright light kits, available in several different colors. These are the same lights used in some other juggling props such as balls, and devilsticks. The lights are easily swappable and batteries easily replacable. Click the link below for more info.
Light Up and Juggle's Website
What customers think
Matt Hall
"I've tried all kinds of glow props.  Chris's creations represent a next step in the evolution of these types of implements.  I can do my entire standard diabolo routine with these sticks, and that's as it should be.  Bravo!"
Jeremiah Johnston
"The moment I saw Chris using his LED handsticks, I knew they were a game changer for diabolo performances. Appearance, durability, and functionality collide, giving stick release tricks the attention they deserve. They've made LED diabolo a staple of my night time entertainment without holding back any of my tricks, and are a ton of fun to practice with!"
Arthur Hyam
"The DiaGlo sticks are a pleasure to use. They are easily the best lit handsticks on the market today. They may surprise you with how rigid they are while not being obscenely heavy. Definitely worth any diabolo enthusiast getting a pair!"
Read More Reviews